Hi, I am
Cynthia Blackledge
Board Certified Behavior Analyst at the Doctoral Level and Licensed Behavior Analyst in Kentucky
Received my Doctorate in Psychology with a Specialization in Behavior Analysis from the University of Nevada, Reno in 2001.
Cyndy has worked in the field of Behavior Analysis for over 30 years. She initially became interested in working with individuals with special needs in 1985 when teaching swimming. This interest built into graduate work and then a career where she has worked with individuals diagnosed with varying severities in autism or other intellectual and developmental disabilities from early intervention to elderly persons.
As the Executive Director of the ABA Program at On The Move Pediatric Therapy Cyndy works with a team of Board Certified Behavior Analysts, Registered Behavior Technicians and Behavior Technicians to provide a positive learning environment for children and adolescents to thrive in. We value individuals learning ways to build upon their skills so that they live more independent and happy lives.
Pivotal skills of communication, socialization, and daily living skills/personal hygiene skills are common goals we work on with our clients.
She has worked in multiple children's clinics in the United States as well as a clinic in Australia across her career.
Cyndy and her family enjoy hiking, swimming, painting, watching sports and traveling to visit family. They have two daughters as well as two cats and a dog that continue to make life an adventure.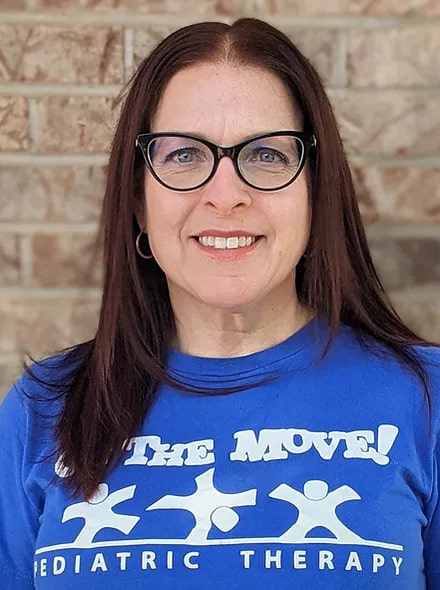 Cynthia Blackledge
Ph.D., BCBA-D., LBA